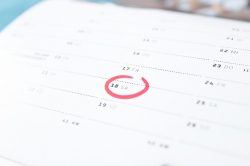 Using Holidays and Events as a marketing tool
Holidays are one of the reliable areas you can tie marking too. Everyone is relaxing and generally more willing to spend more than normal. Many of them have become markers of various activities that people will always do. Running marketing for these events clearly works, see how much the big companies will spend on a day like Labour Day. As a small business you want the piece of that pie too. The question is how can you get it as a little guy while the big guys throw more money at one marketing day than what you earn in a year. The answer is by spending your money smarter and we are going to give you some ideas on how to do it.
The first and most important question is, 'Will doing an event themed promotion work for your business.' Some holidays naturally have a connection to some types of businesses. Easter has become a big DIY and gardening event as the last days of summer. Any long weekend will naturally boost business for a restaurant or bar. School holidays will always drive customers to places that can keep kids busy. But what if you're an accountancy firm, or a dentist, these don't seem to have any logical connection to a public holiday. This is true, but let's remember there are other events apart from public holidays you can build a marketing plan around. So lets ask a few questions about your business and how to pick which dates matter to you and your customer.
What defines an event?
While New Zealand has 10 official days plus the provincial anniversary day, those are only days where business should not be open (though by law it's only Christmas Day, Good Friday, Easter Sunday, and pre-dawn to 1pm ANZAC Day). That leaves 7½ days that have natural spending periods because most people are off work. Outside of that there are observed holidays like Valentine's day, Mothers and Fathers Days, Matariki (Maori New Year), Chinese Lunar New Year, St Patrick's day, Halloween, Diwali, and countless others. These days there are manufactured events like Black Friday and Cyber Monday which have become a thing in New Zealand thanks to international companies like Amazon. There are countless local events you could tie marketing to like A&P shows, drag or dragon boat races, art festivals, and other events too numerous to list. Look at government related dates, like the end of the tax year, GST return dates, or school holidays. There are so many options that almost all types of businesses can find some event that can be related back to their business for an easy marketing starting point.
Which events to pick?
The question is, which should you pick and what should you do for it? That involves looking at your business activities over the last year and seeing how different events affect its operations. Here's a few simple questions to ask yourself
Who is my customer base – We have covered this in Understanding Market Segmentation. Simply put, different types of people react to different events in different ways. Easter weekend for a family might be a camping holiday, or doing things around the home, while for single adults would be more likely to be going out and partying. Put yourself in their shoes and think about what you would do during that event.
Does the event naturally relate to the business – This relates to the customer base you work with, so for instance if you have a large number of Islamic customers, then making note of religious events of their calendar will help better tie what you do with them. If there are deadlines for activities in your existing or potential customers' business, like GST return dates, then you have an event that should be used as a marketing tool.
What events do my competitors market to – I call this the 'elephant in the room' question. Like it or not, you are competing with others so you have to pay attention to what they do to guide your own choices. In some cases you might have to match their actions as not to lose business, or choose to pick dates outside of theirs so you're not lost in the noise of their marketing.
Is there an increase or decrease of business at certain times – These outside forces will directly affect your business. For example a lot of Business-To-Business companies, like on demand printers, tend to have drops in turn over during school holidays as a lot of small businesses have their spare funds going to keep kids busy during it. Like 'what events do my competitors market to', this a question of do you spend extra to drag more sales in, or hold back till the times when your clients are more willing to spend.
Which marketing tools best fit which events?
As a business you have different tools to drive your marketing. We have covered many in previous articles in this blog so I won't need to repeat the types. Instead I will offer you some ideas of how different marketing tools might fit different types of events.
Public Holiday / Long Weekend – As most of our public holidays fall on a Friday or Monday, All the big retailers will have big discount promotions. While you could compete with that by offering your own discounts, why not offer combo item prices or minimum spend and get a discount. A good alternative is a two-for-one, or free upgrade promos which encourage more people to try out your business.
Local events – Events like A&P shows have the same feel as public holidays. If you are in a related business, even if you're not taking part, some tie in promotion can often help catch new customers.
Concerts and shows – Not quite as easy to make use of such events as they are normally closely tied to sponsors. You can still make use of it, maybe be open longer hours or make sure that the local hotels, motels, B&B's have plenty of your brochures and fliers on hand.
School holidays – This one can hit different businesses in different ways. Generally speaking, unless you are a directly related business (cafes, retail stores, activity centres) I would recommend saving your marketing money as the holidays put a big drain on most families available spending money. Use the time to keep things ticking over and put the marketing for other times.
'Government' related – These are the events such as the end of the business year, or tax break. We've seen the 'GST free' promos before GST returns are due, but these better relate to businesses that support business like accountants. This where you put your marketing early before the event 'Tax returns are due have you got them ready?' type marking.
Religious and memorial events – This one can be a bit tricky. We've all seen examples from the US where some business has put out an inappropriate ad on their social media that had brought the ire of the public at large. Generally speaking, unless you are very confident you're not going to be offencive, I would recommend not using them directly but perhaps a respectful message on your website or facebook page is more than enough.
Other nations 'holidays' – I've already noted that we now have local businesses doing black friday and cyber monday sales thanks to the behemoth that is Amazon. But you don't have to just do those. Depending on your business it might be totally appropriate to have an event tied around Australia Day or 4th of July. In these cases the same routine as you would use in a public holiday will work for these.
Of course this is just a taste of what you could be doing to promote yourself with public events. The key thing to remember is to ask yourself, 'does this event relate to me in a way that keeps me in a customer's mind.' If you are not sure, why not discuss the idea with someone who can be your sounding board and offer advice. Us here at Copy Express are great for that, and we are happy to answer a quick question over the phone or email. If you need something more in depth then book a time for a meeting and we will be more than happy to work with you on your marketing plans.